Posts Tagged 'Muslim'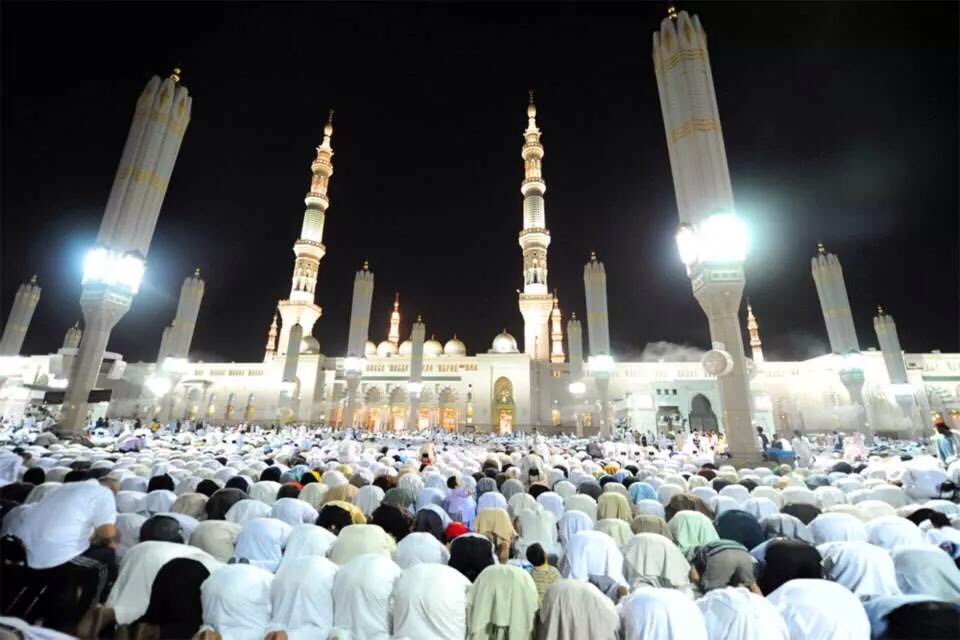 The believers in unison in prostration on the floor in the yard of the prophet's  صلی اللہ علیہ وسلم mosque in the holy city of Medina. The illumination of the lighting contrasts with the dark black of the sky above.
Medina, city of the prophet  صلی اللہ علیہ وسلم.
Medina, city before known as Yathrib but then called 'Medina (city) of the prophet'  صلی اللہ علیہ وسلم or just 'Medina' (city).
Medina, said by a few to be the holiest city in the world, host to the grave of the best of creation and beloved of Allah, Muhammad  صلی اللہ علیہ وسلم.
Peace be upon or noble prophet, and his family and companions.
May Allah make us of those who can visit Medina, or visit once again.