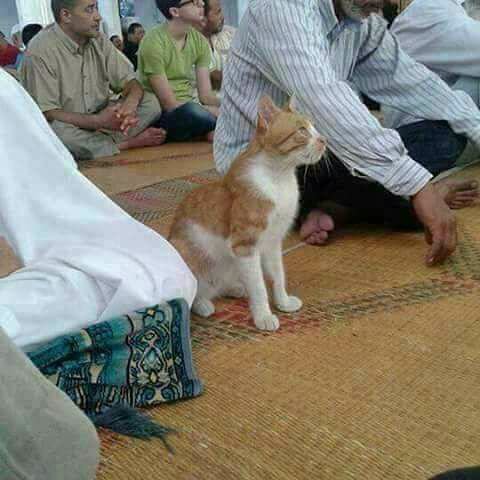 A picture of a cat that loves to go to the mosque. It persistently enters the mosque after the call to prayer and here it is listening to the jumah (Friday) khutbah (sermon).
If only many Muslims had as much love for the mosque as this cat.
May Allah make us of those who are are regular in the masaajid (mosques), houses of Allah, that have more blessings and goodness in them than many of the most lavishest palaces in this world belonging to the wealthy.
– Faatih